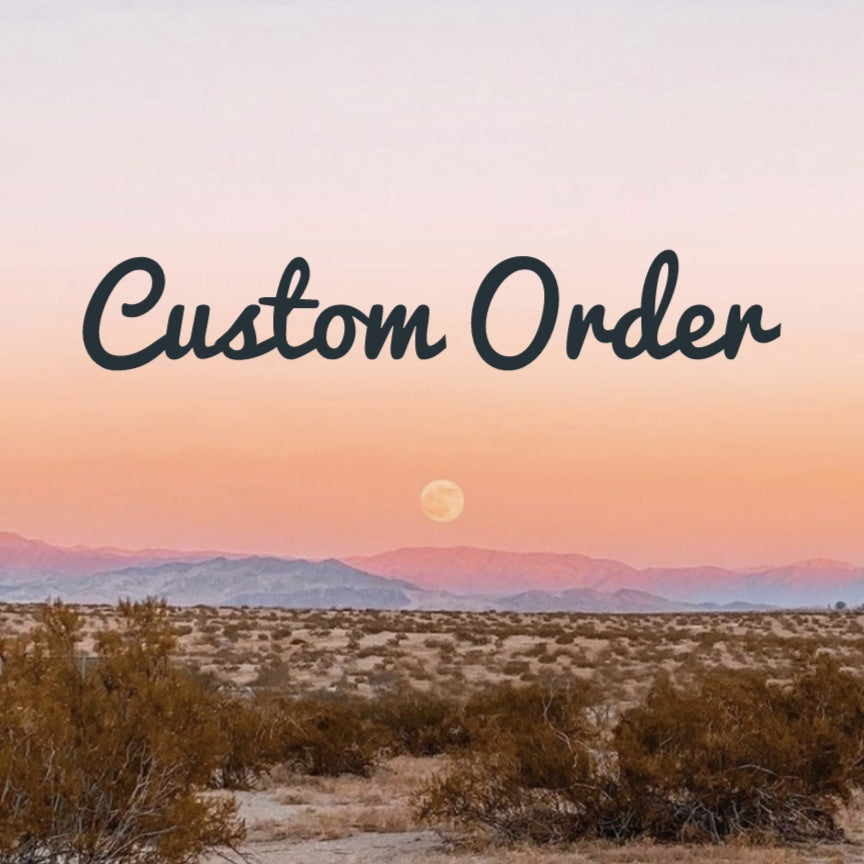 Custom Orders Are Now Open! Limited Spots Remain!
I am always getting requests for custom items and while I always take them on in an unofficial way, it has started to get out of control! As an artist and small business I have many channels I need to juggle. I not only have custom orders to manage but I also have an online shop, 15+ wholesale accounts, in-person at markets every weekend as well. With all that being said, I've streamlined the process for myself to not only stay organized, but to only say "YES" to custom orders when I can mentally and physically handle the additional workload. 
As of 8/23/2021, I have opened 8 custom order spots, available directly on my website through a listing called Custom Order Deposit. This listing purchase will hold you 1 spot for a custom order piece of your choosing. The deposit of $35 will go towards your final cost. Check out the listing for all the details and process. 
Once the spots are full, that's it until I am able to take on more clients again. If you miss your chance this time around, please sign up for my newsletter or follow me on Social Media to see when more spots open.