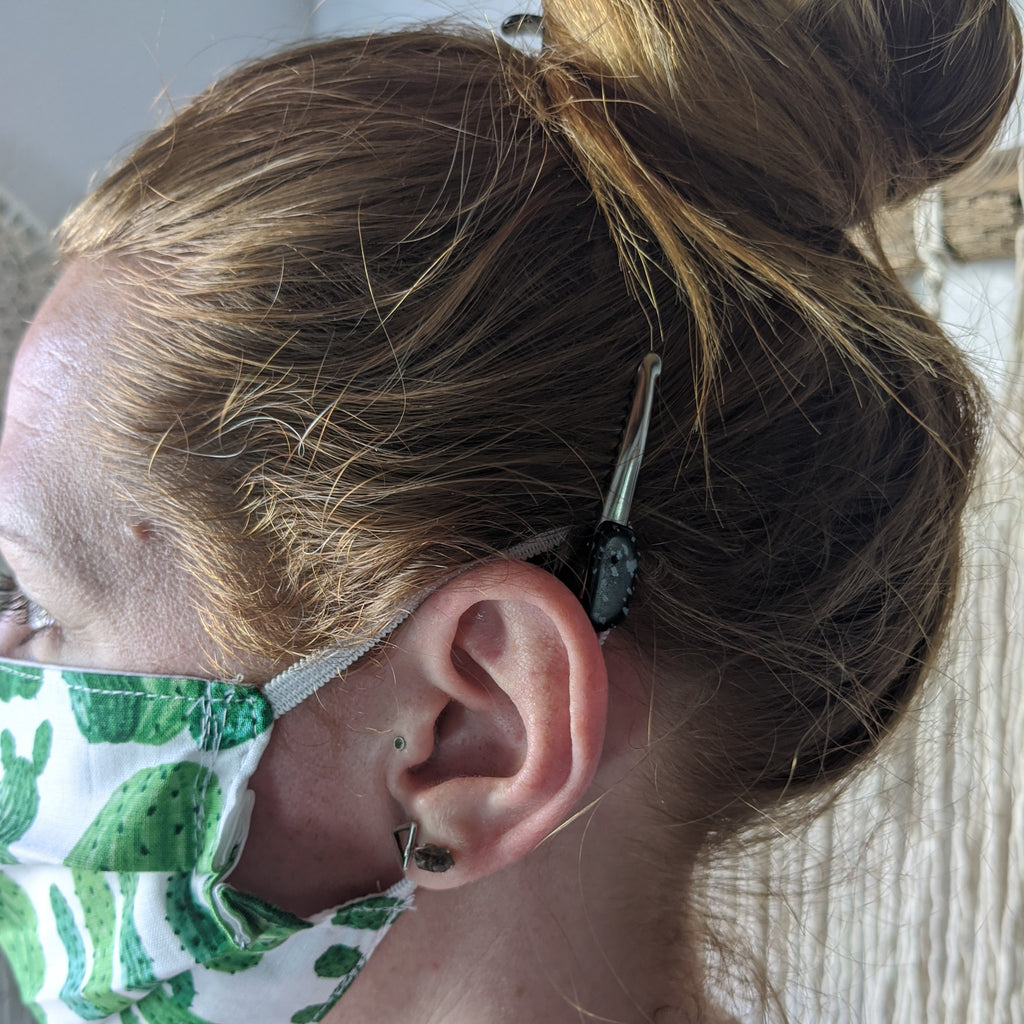 The Newest Way to Use Our Hair Clips!
We've had some questions about our different hair accessories, how to style them and uses. Our top selling alligator clips have been getting a lot of attention lately so let's focus on them for a bit.
Everyone's hair is different. It varies in many ways including length, thickness and texture. Thankfully hair clips, especially with teeth, have been known to work for most, if not all of them!
While there are many ways to use our alligator clips including pulling your bangs out of your face, securing fly aways and pure decoration, the best use came to me yesterday. 
 As I was heading into the post office and putting my mask on for sixth time for the day, I started to think of the discomfort that could come from using them in longer periods of time. While I thank and appreciate everyone for wearing masks and encourage their usage at all times in public spaces, I get it! It can feel a little uncomfortable after a while.  
I happened to be wearing a set of my Snowflake Obsidian hair clips to help keep my messy bun at bay and decided to move the clip under my elastic mask band to relieve the pulling from my ears. With the help of the clips teeth, the accessory held the elastic in place while also adding a little extra style to my mask.
I've included a quick demo video of our Hair Clips for Face Masks Tutorial. Super Easy to do! I hope you love my idea.
We currently have a variety of color stones available in our mini clips, which are shown in the video. Grab a set in each color or mix and match to coordinate with your masks and outfits.
I'd love to hear from you! How are you styling your hair clips?